Build a toolkit of key strategic, managerial, and leadership skills for business.
This course is offered by GetSmarter, an edX partner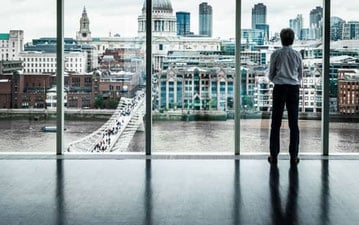 Request a course prospectus
Want to know more? Enter your information to learn more about this course from GetSmarter (an edX partner).
By consenting to receive communications, you agree to the use of your data as described in GetSmarter's privacy policy. You may opt out of receiving communications at any time.
Duration: 10 weeks (excluding orientation) 
While an MBA trains you to see the business world differently, financial expertise and business acumen, although vital, are not enough to influence your organization's leadership. These core skills should be paired with strong leadership techniques and an understanding of your strategic environment to be truly effective. 
The MBA Essentials online certificate course from the London School of Economics and Political Science (LSE) is designed to help you understand your strategic environment, master financial details, and drive business success by influencing colleagues and consumers. You'll be equipped with an essential MBA toolkit as you navigate the contemporary business environment, guided by esteemed LSE faculty. 
This online MBA-based certificate course from LSE arms you with hard and soft business skills to maximize your competitive advantage and lead with influence. 
This certificate course is ideal for any professional interested in improving their hard and soft skills in business. Managers, entrepreneurs, and specialists, including consultants and analysts, will benefit from the interactive, guided approach to learning and the opportunity to grow their global network online. The focus on the mechanics of leadership, influence, and strategy, combined with technical business and finance skills, provides a comprehensive learning experience for working professionals in managerial and leadership roles in a range of industries. The ability to apply MBA-derived skills to current and future roles will benefit those pursuing career development and those interested in undertaking a full MBA in the future. 
On this MBA Essentials course, you will learn how to critically and strategically think about business, and how to develop and execute strategy. You will also learn about important business concepts from financial analysis to marketing strategy, which will give you the foundation you need to grow in a business setting. 
Career Development for Professionals 
This online MBA Essentials course from LSE is designed for busy working professionals looking to develop their skills and grow in their careers. The programme is delivered in an interactive, online learning environment that allows you to learn at your own pace.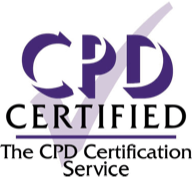 This course is certified by the United Kingdom CPD Certification Service, and may be applicable to individuals who are members of, or are associated with, UK-based professional bodies. The course has an estimated 95 hours of learning. 
Note: should you wish to claim CPD activity, the onus is upon you. The London School of Economics and Political Science (LSE) and GetSmarter accept no responsibility, and cannot be held responsible, for the claiming or validation of hours or points
Gain holistic business knowledge and MBA-based skills as you follow your learning path through the weekly modules of this online course.
Orientation module: Welcome to your Online Campus
Module 1: Leading with influence
Module 2: Economics for managers
Module 3: Competitive strategy
Module 4: Corporate strategy
Develop critical-thinking skills and enhanced managerial competencies. On completion of the course, you'll earn an official certificate of competence from the London School of Economics and Political Science.
Assessment is continuous and based on a series of practical assignments completed online. In order to be issued with a certificate, you'll need to meet the requirements outlined in the course handbook. The handbook will be made available to you as soon as you begin the course.
Your certificate will be issued in your legal name and sent to you digitally upon successful completion of the program, as per the stipulated requirements.
Some facts about the subject
The importance score that employers attribute to strategic thinking as an MBA-taught skill.
The percentage of executives who report that strong leadership behaviour is critical to achieving future preparedness in business.

This course is provided by GetSmarter, an edX partner and an online learning expert with over 10 years' experience in developing high-quality online short courses from the world's leading universities.